Cleanroom Renovation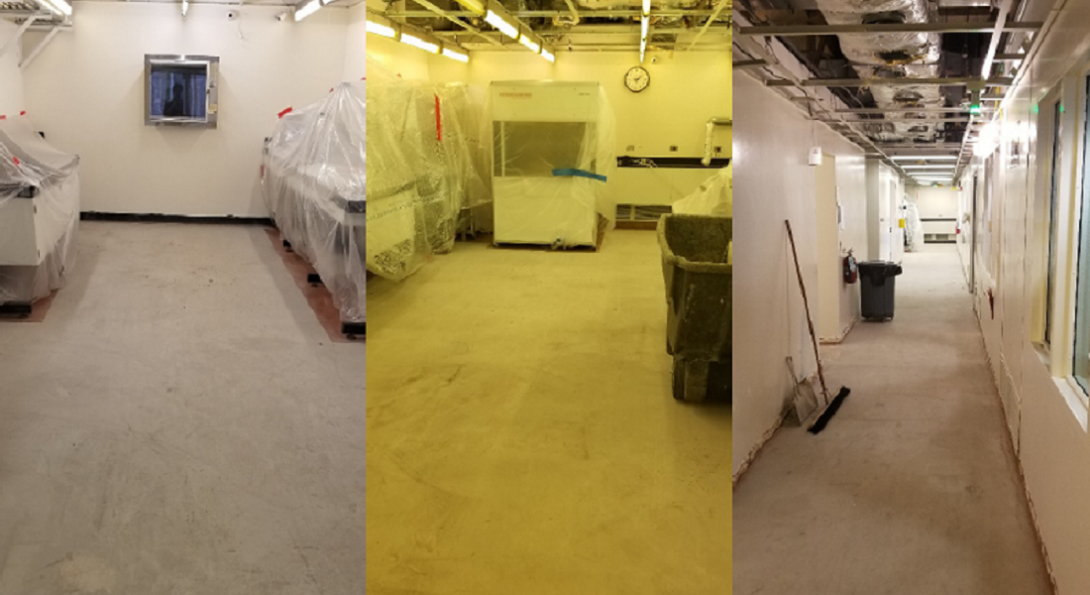 The picture shows the mid level of the renovation project for the cleanroom. Recently, both class 100 and class 1000 cleanroom at the Nanotechnology Core Facility at University of Illinois at Chicago got renovated undergoing a major upgrade. Here is the list of work completed during the renovation.
General Work

Demolition of existing AHUs, ductwork,
piping, old exhaust motors, concrete pads
New Concrete pads
Replacement HEPA filters
Crane Service
Pipe insulation
Ductwork insulation
Removal of existing & installing new flooring
Allowance for weekend work

Heating & Piping

New piping& piping corrections
New humidifier connections and specialties
New Filter and Fill system for chilled water
Piping specialties for AHUs, pumps
Cleaning of piping, coils, reheats, existing & new
New control valves for re-heats
New building automation system
New Pressure Monitors & Displays
New Control Valve and Piping

Ventilation

Redundant pumps for each chiller
Ductwork for AHUs
AHUs
Installation AHU
New Chillers, Condensers and Installation
New RO water system for AHUs
New steam generator
New scrubber

Electrical

Power disconnects
Power connections
New exhaust motors
Users at NCF get a completed renovated cleanroom making the environment friendlier for nanofabrication.
Modified on June 16, 2021